Rikomagic RKM MK68 TV Box
URL
:
http://www.gearbest.com/tv-box-mini-pc/pp_239770.html
Coupon:GBMK68

Precio:$87.99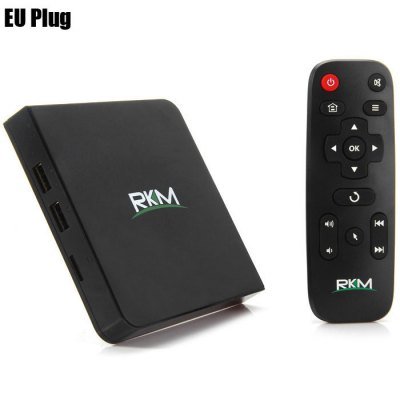 Main Features:
● KODI pre-installed: Over 50 most popular Add-ons installed in your KODI.
● With Andriod 5.1 system, we will have high speed feedback and smooth response.
● The processor in this chip is a RK3368 Cortex-A53 Octa-core with a maximum clock speed of up to 1.5GHz. Use the PowerVR G6110 as GPU. Apps have never run so smoothly.
● Support 4K x 2K Ultra HD video, which brings us clearer image quality.
● Support H.265 video code, enjoy the high-resolution video even at a low-internet-speed environment.
● Support 2.4GHz / 5GHz dual band WiFi.
● HDMI 2.0 connector: You can go directly to let your TV and RKM MK68 TV Box are connected through a HDMI cable and set up your home cinema for the best 4K x 2K Full HD multimedia experience.
● Support 10 / 100 / 1000M LAN.
● Rikomagic RKM MK68 TV Box integrated the latest XBMC media player software, with full functions of the multimedia entertainment.
● Bluetooth 4.0 connectivity: Easy pairing with most Bluetooth-enabled devices (computer, mobile phone, keyboard, and others).
● The box has a memory of 2GB DDR3, with 16GB nand flash, support mini SD card up to 32GB, easily enjoy many games and APKs.